May 26 2011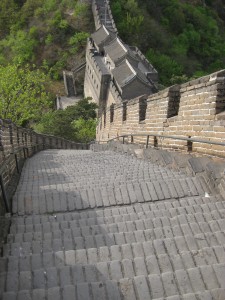 This article is a follow up of the previous one strengthening the necessity of incorporation process in PRC (People Republic of China). The whole process is time consuming however you need to follow up the strict rules given by Chinese government. One of the most important part is a submit of document to local government in order to incorporate your Chinese company. Below, you can find more about the paper work during the registration process it's understandable and if you pay more attention to each of them then you realize that it's quite simple and all required documents are just in your office. We have divided documents into tow parts. One of them is focus on the part before launching the application process and the second part covers mostly required documents by government.
Documents list for setting up foreign owned enterprise
1)    The copies and translation versions should be the same as original ones.  
2)    All the documents should be printed out one A4 paper, and the signature must be black writing-ink.
3)       The documents with foreign language must be translated into Chinese.
4)       All the documents bellow are required by the government.
1. Documents prepared by investor
No.

Name of the Documents

Original/copy

Amount

Notice

1.

         

 

Credit Letter from bank

Original

one

It should be issued by the account opening bank of the investor. This letter briefly introduces the credit of the foreign investor.

 

2.

         

 

Lease agreement (in China)

Original

one

With the stamp tax

3.

         

 

Property right of office location (in China)

 

Copy

 

one

With the stamp of the landlord.

 

4.

         

 

Passport or ID card of the Legal representative of the new company

Copy

 

one

Foreign people just provide the passport (certified by notary)

5.

         

 

ID card or passport of the secretary

Copy

 

one

Same as the No. 4

6.

         

 

Photo of the legal representative of the new company

Original

 

one

1 inches without with white background

7.

         

 

Resume of legal representative after 18 years old

Original

 

one

Simple one

 

8.

         

 

ID card or passport of the supervisor

 

Copy

 

one

Same as the No.4

 

9.

         

 

Audit report of the investor of last year

Original

one

Only for trading company. It is ignored if the foreign investor existed less than one year. Copy certified by notary
2. Documents prepared by our company which should be signed by the foreign investor
No.

Name of the Documents

Original/copy

Amount

Notice

1.

         

 

New preapproval application

 

Original

One

–

2.

         

 

Promise letter for setting up the foreign company

Original

One

Signed by the General Manager of the foreign investor

3.

         

 

Power of attorney for setting up the foreign company

Original

One

Signed by the General Manager of the foreign investor

4.

         

 

Application for approving the foreign enterprise

 

Original

One

Signed by the General Manager of the foreign investor

5.

         

 

Article association of the new company

 

Original

Three

Signed by the General Manager of the foreign investor

6.

         

 

Application for setting up the foreign company for Industry and Commerce Administration

 

Original

One

Including "Application Form", "list foreign investor ", "form of legal representative", "name list of the director, manager and supervisor" and the "certificate of office location", these forms should be signed by the General Manager of the foreign investor

7.

         

 

Appointment attorney

 

Original

One

Should be signed by the General Manager of the foreign investor, and will be submitted to the Industry and Commerce Administration

8.

         

 

Power of attorney to our agency

Original

One

Should be signed by the General Manager of the foreign investor, and will be submitted to the Industry and Commerce Administration

9.

         

 

Application form of the secretary

Original

One

Should be signed by the legal representative of the new company

10.

      

 

Appointment letter for the chief director and the supervisor

 

Original

Two

Should be signed by the General Manager of the foreign investor

11.

      

 

Hire letter of the manager

 

Original

Two

Should be signed by the legal representative

 

12.

      

 

Power of attorney for receiving the legal documents

 

Original

Two

Should be signed by the General Manager of the foreign investor and the legal representative of the new company

13.

      

 

Other application forms

Original

Each one

Should be signed by the legal representative of the new company, and with the stamp of the new company