Jun 30 2011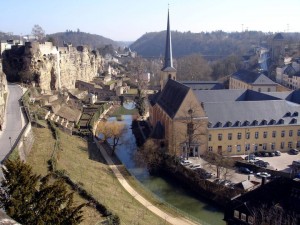 SA (Societe Anonyme) – Limited company, minimum share capital EUR 31,000; requirements include at least 3 directors, a registered office in Lux,and audited accounts if the company exceeds a certain size.
Incorporation process
Company name avaibility & registration – check the company name with Registre de commerce et des societes de Luxembourg;
Minimum share capital (EUR 7.750)(25% of 31.000), open a bank account in Luxembourg and deposite the minimum share capital. A Certificate of Name Acceptability issued by the Trade Register is required, together with a Certificate of Blockage produced by the proposed company's Luxembourg bankers confirming that the paid capital has been deposited with them; need to explain to the bank the activity of the company
Notary must prove the incorporation;
If you think to incorporate a company without being in Luxembourg, you need to provide power of attorney
Article of association is prepared with the collaboration of the notary
The name of the person(s) wishing to form the corporate enity;
The address of the Registered Office;
The amount and currency of the authorised and issued share capital;
Type of shares and classses;
Amount of capital paid up;
Voting rights and shares;
6.    Names, addressses and nationalities for the proposed directors and auditors.
7.    The Registration and publication of the incorporation of the company with to appropriate authorities is done by the notary
8.    Once the incorporation meeting has been taken, the notary issues the money releasing certificate to money on bank account availale for the company
9.    Incorporation fees are paid by the notary; Government fee risen from incorporation:
Company registry: 132,39 EUR
Publication fee: 250 EUR
Capital tax: 124 EUR
Notary fees (gov fees are included): 1.200 EUR
If you want to make an order, please follow us on startupr.com.