Feb 23 2012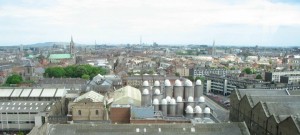 Citizenship – Anyone can form an Irish company. You should however provide at least two directors and one Secretary (one of the directors must be a resident of the (EU) European Union). Startupr will provide you one EU director (just for nominal purpose) and Secretary (just for nominal purpose). Our Director and Secretary don't have any management or responsible role in the Irish company.
Registered address – You must however provide a physical location (registered office address) for the company in Ireland. Startupr will provide you with our registered address.
These two criteria are the main requirements. You can next proceed with the filling of our application form – download here (it will take you about 15min to fill in all particulars) and send it us for perusal. Once we receive payment and your application, it will take up-to 3-5 working days to get your company ready to use.
Ireland company formation – your Startupr