Dec 6 2011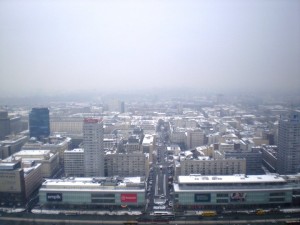 Hello to all of you! Do you need to raise funds for your startup? Here might be your answer in regards to one of the way how get money for your further development. Probably you have heard what IPO ( Initial Public Offering) – the first sale of stock by a private company to the public. Sounds difficult? It's not. IPO in Warsaw through NewConnect – Stock Exchange in in the start-up phase!  It should be one of the easiest way how to get public money through the public offering.
What about Startupr and IPO in Warsaw?
We have learned that the whole process of administration is quite difficult and costly. We are now in the phase to gather the team of companies – advisers who will ask for reasonable price!
The target are startups as the the NewConnect advertises however there is plenty of companies charging high fees for that listing! This might be one of the biggest obstacle to get listed.
We are new in this area however we will work hard to give you platform to guide you through this exciting fund raising!
If you have any comments or suggestions please contact me: tomas[at]startupr.com
Your Startupr !