Jan 13 2012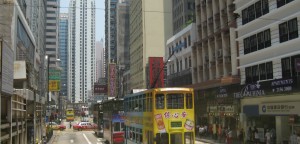 How can we offer one of the fastest incorporation services?
It will take 2 hours to get your company done once we get the order and payment.
How? Read more:
If we receive the order and payment before 10AM (HKT), we will process it into 60 minutes. Then we submit the application through online system to the Companies Registry (CR) (The Government office of the Hong Kong SAR) for 24-hour processing. It usually takes up-to 2 hours from the online submission to get the Companies Registry (CR) notification of incorporated company. Now, you get an email with e-documents (Business certificate and Incorporation certificate with the company number, we will get this email as well). This is the moment when you can start using your company. You get the company registration number and business certificate. We order for you the incorporation documents (NC1form (shares certificate), Memorandum and Articles of Association, Incorporation certificate)  in order to open the bank account. Once we receive the notification Companies Registry (CR), we send(email) you documents to be signed and dispatched to us. You might get the document next day if you chose expedited courier service (We don't guarantee processing time by Company Registry(CR), Post service or DHL). But still I don't think you will find anyone with better system in Hong Kong.
Your startupr.