Jun 14 2011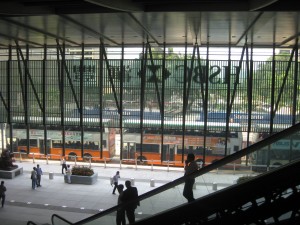 Once you open up a company in Hong Kong, there is a mandatory requirement to have a local bank account however e.g. in Singapore its not mandatory (that's why many companies have a entity in Singapore while opening bank account in HK(as an offshore banking – how to open up a bank account as a overseas limited company click here) . In some countries it's important/mandatory to have a bank account in the country where you have opened office and the whole process might be difficult and time consuming however in HK its just a matter of a few documents which might be easily issued by Company Registered ( 14th floor, High Block, Queensway Government Offices, 66 Queensway) as a certified true copies or you can print it in your office and certified it by a notary. Since you apply all required document, it will take five working days to get ready yours company bank account.

You need to submit following documents:
– Copy of Certificate of Incorporation
– Copy of Business Registration Certificate
– Copy of Memorandum and Articles of Association ( M & A) and any amending resolutions, or comparable documents
– Company Limited by Shares – NC1 or Company Not Limited by Shares – NC1G
After an incorporation, we can assist you to open up a bank account.