Nov 21 2011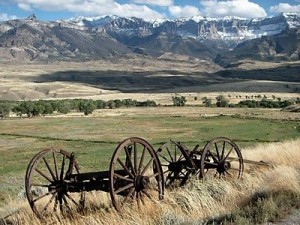 If you wonder about to open up a company in Wyoming, IncParadise is the right company to deal with! We have been experienced for over 10 years with this state therefore we are able to give you one of the best deal you might have found. We have prepared the basic Q&A of our customers. If you think to register company Wyoming choose IncParadise.net.
Do I need to reserve a corporate name?
No, but it is recommended to reserve a name prior to filing to ensure that it remains available during the incorporation process.
How do I reserve a corporate name?
The reservation of your corporate name will be handled by IncParadise and is included in the price of our service.
Do I have to renew my name registration?
If you are conducted business as a "Doing Business As" (DBAs) entity, you will need to renew your name every 10 years. Six months prior to the renewal period, the state will send you notification to renew.
How do I incorporate in Wyoming?
When using our service, IncParadise will file, on your behalf, the required administrative forms and articles of incorporation with the appropriate Wyoming agency.
Is a registered agent required?
Yes, the name and address of the registered agent must be listed in the articles of incorporation. Also, the articles must be accompanied by a written consent to appointment manually signed by the registered agent. As part of our ongoing service, IncParadise does provide a registered agent service option that you can select during the online registration process.
How many Incorporators are required to form a Wyoming corporation?
One or more incorporators are required in the state of Wyoming.
How many Directors are required for a Wyoming corporation?
One or more directors are required in the state of Wyoming.
Are corporations in Wyoming required to file an Annual Report?
Yes. Annual reports are due by December 1st of each year.