Aug 16 2011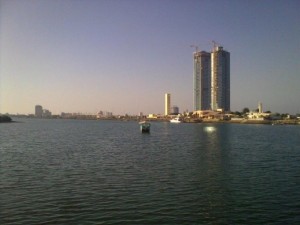 United Arab Emirates has decided to support the RAK – Ras Al Khaimah –  emirate as a industrial center by introducing many business advantages and tax reliefs. UAE government has launched on offshore facility with an expectation to attract more investors looking for tax haven. Companies seeking for International Business Company in RAK Free Trade Zone don't have to establish a physical presence. IBS in RAK is the cheapest offshore solution in middle east with the best location situated between Qatar, Saudi Arabia and Oman. An interesting option for those who concern about the tax haven stigma applying for many tax haven jurisdictions by OECD.

Advantages of a UAE Offshore Company:
100% repatriation of profits and capital is allowed
No withholding nor import or export taxes
No accounting or reporting requirements
No corporate taxes are charged
Advantage of RAK Free Trade zone
Start your own company in offshore emirates RAK of the United Arab Emirates.