Apr 5 2012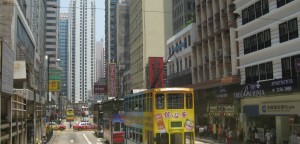 Hong Kong government company incorporation fee is compiled from two parts; Business registration fees and incorporation fees.
Hong Kong Inland Revenue Department has decreased business registration fee from 2000 HKD to 0 HKD (Business Registration Fee: 0 HKD + 450HKD Levy) total: 450 HKD
http://www.ird.gov.hk/eng/pdf/brfee_waive_1213.pdf
The fees for incorporating Hong Kong limited company having a share capital include the application fee of HK$1,720.
http://www.cr.gov.hk/en/faq/faq01.htm
Government fees: 450 HKD (business license) + 1,720 HKD (incorporation) ( 300USD)
Just be aware of this changes.
Your Startupr