Oct 3 2011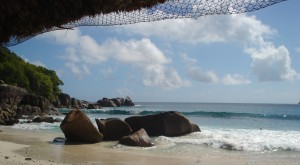 If you have wondered what is the cheapest jurisdiction where you can register company, you might be pretty sure that Seychelles is the place where you can get lowest prices. Than it just depends on your perceptions why to use Seychelles jurisdictions. The local banking system doesn't offer a lot of bank institutions for your company however you still might be interesting in Barclays which we recommend. If you don't want to use local bank, please see our order list – section bank account services where you can chose banks as HSBC, Bank of Valletta, Loyal Bank or Cim Banque.
What services I should be aware of?
government fee: 100 USD (yearly renewal government fee)
registration fee (incorporation fee): 89
office address fee: 389 USD (mandatory (there is no need of local secretary)
Up to here your company is ready and might be used as an entity once doing business. The status of the company is IBC ( International Business Company) however you still need to receive money once you invoice your client for that purpose you should get Apostilled documents.
Additional services:
Apostilled documents (Memorandum and Articles of association (M&A), Incorporation document, Certificate of Incumbenncy, Certificate of Incorporation & Share Certificates) fee: 175 USD
Nominee director: 600 USD
bank account opening: from 89 USD
More: Business in Seychelles.