Jul 26 2011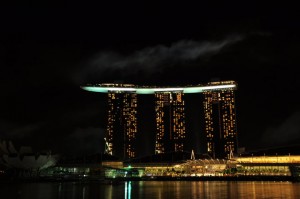 Singapore is only 137 kilometers (85 miles) north from of the equator, is a Southeast Asian city-state offering numerous business possibility and ranked as the most attractive Asian business hub due to the smooth legal system and financial center. A foreigners can own 100% of a company in Singapore. SME Development Committee is strongly aware of the importance of supporting this sector employing 65 % of locals. A few business incubators supporting yours idea by offering access to; Finance, Overseas Markets, Mentors & Experts, Tech Facilities.
Advantages of companies:
– One-day company incorporation
– Minimum paid up capital S$ 1
– Audit – companies meeting criteria are exempt from audit
– Access to comprehensive double taxation treaties with 62 countries
– Highly reputable/regulated global trading jurisdiction
– Perfect base for expansion in Asia
– ASEAN Free Trade Area (strengthening the relationship with China)
– strong relationship with USA (third largest trading partner)
There is quite a lot of supportive organization. You might contact them and find out your way to Singapore:
– One network for enterprises
– Singapore SME Portal
– The Association of Small and Medium Enterprises
– Spring Singapore
– Startupr – start your business with us
Be smart and structure your business:
Open your business entity in Singapore and your business bank account with HSBC in Hong Kong. In Singapore is quite high bank account opening fee of approx. US$ 1300 ( US$ 1000 – 15000) however in Hong Kong the bank account opening fee is just US$ 70. There is no requirements from local government to have Singapore business bank account. Our competition try to offer you the most expensive variant. We are clear on this point, putting the customer first!
Incorporate your Singapore Limited Compnay with Startupr.