Jul 25 2011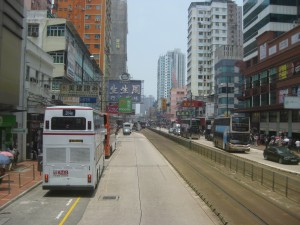 Hong Kong is ranked as one of the best city for doing business by many ranking agencies. it has one of the most flexible and supportive corporate governance regimes in the world – one of the most easiest way of company formation.
Advantages of entering China via HK
Double Tax Arrangement (DTA) – Comprehensive DTA between China and Hong Kong, entered in August 2006. Hong Kong has gained many benefits, as such reduced withholding tax rates on dividends, interest, royalties and exemption treatment for certain capital gain.
Closer Economic Partnership Arrangement (CEPA) – Free trade agreement concluded between China and Hong Kong on trade and investment.
It provides big opportunity for Hong Kong companies to gain greater access to the Mainland market.
RMB offhshore centre – HK as a bridge between China and the rest of the world. RMB Trade Settlement Scheme adopted in April 2009 to allow eligible enterprises in Shanghai, Shenzhen, Guangzhou and Zhuhai to settle cross-border trade in RMB with trading partners in HK and ASEAN countries.
Startupr is here to help you make a first step. Incorporate with us!