Nov 25 2015
It's always exciting when we see our customers succeed and we would like to share these stories with you!
Whoolala is a recent fashion app that connects the users with designs and products that match their personal style. It incorporates state of the art technology with an easy to use interface that is going to have a profound impact on the fashion world. Whoolala has made shopping a convenient pass time that can be done from anywhere and even on the go.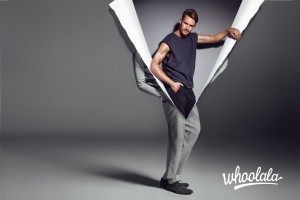 Whoolala is connecting more designers wide a wider range of customers easier than ever. Unlike many other fashion and shopping apps whoolala delivers some of the top unknown designers to markets they otherwise would never be discovered in. Small designers can now benefit from using an app like Whoolala to expand their customers base further than their small boutique.
The designers featured on the Whoolala app are carefully screened and filter through so that users of the app get the newest fashion styles delivered to them. This is not only beneficial for consumers but also for designers looking to get a foot into the fashion world. The Whoolala app accepts designs from some of the newest fashion designers hitting the market and bring them to a much wider customer base.
Fashion designers starting out in Hong Kong can now more easily and quickly reach interested buyers in China and various parts of Southeast Asia and vice versa. Whoolala makes it easier for some of the most skillful designers to reach audiences that would typically take them years to reach. Designers are able to get discovered more easily and reach eager customers looking for new trends and styles.
Whoolala first entered the Hong Kong market in 2014 from there it has expanded to reach the Mainland of China. The Whoolala company plans to expand even further and will hopefully be reaching the South East Asian in 2016. The unique features that Whoolala offers users cuts out the endless searching for apparel and accessories by bringing the products to them. With an adaptable system that tracks your personal preferences you are always presented with styles and fits that are perfect for you. The Whoolala app uses search results, brands followed and trends of the user's friends to find the perfect accessories and fashion available for the user. Shoppers no longer will have to suffer through finding the perfect dress, shoes or pants only to discover their size is not available.
The best part of the Whoolala app that makes it significantly different from many other fashion and shopping apps available is that it does not feature any kind of push advertisement. Now those wishing to shop and quickly find items they are looking for do not have to worry about being bombarded with advertisements from other products and brands that simply just waste time.
The Whoolala app is making waves in the fashion industry. It is not only making it easier for user to shop but makes it easier for them to share and find the newest fashion trends before anyone else discovers them.
Find out more about the app at http://www.whoolala.com