Sep 16 2011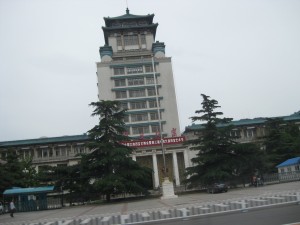 Wholly Foreign Owned Enterprise – WFOE is the vehicle for foreign companies decided to take the business activities in China. Further, Limited Liability corporation with the ability to manage and control within the limitations of the laws of the China.
Different Type of businesses under WFOE
Manufacturing – this was the first government inintention to support foreigner companies come over to China and launch the business.
Trading – as a second reason for foreign companies start in China (the easiest way to start trading company is in HK).
Retail & Wholesale – this particular business model has become in favor a few years ago for companies realizing the purchasing power of Chinese customers.
Consulting & Services – most common business type. Here we can include Law firms, Business consultants, Software developers, Product developers, Investment consulting, marketing and promotion consulting and many others services.
Advantage of WFOE
– you don't need to involve Chinese partner
– you can invoice yours partner in RMB (this is one of the biggest reason for Consulting & Service firm incorporating in China)
– control of human resources
– you can structure and develop your company according to yours goal
Business license
Once you obtain the business license from the office of Industry and Commerce, you can start your business (you might get the temporary Business License which might speed up the launch before getting the permanent one). The business license is mostly given for 15 – 30 years depending on the type of business. For incorporation process visit this article.
Registered and Paid up Capital
There is a big burden in regards to registered and paid up capital, though. If you want to go smoothly there is recommended to put up 160,000 USD. This amount of paid up capital is more about to get approved from local government which might make you difficulties if you put the minimum registered capital.
The scope of registered capital is from 35,000 USD – 160,000 USD. It varies on the mature of your business you intent to do so. The lowest amount is for consulting firm where you don't really need that much money to secure the run of business by registered/paid up capital. On the other hand, manufacturing needs more stability and to show up to government that you can withdraw a money once company needs. The paid up capital is mostly required to be paid up to 20% of the registered capital, the balance must be remitted within 2 years since the company has been founded.
Location
Location is very important. Before you start with incorporation there is quite interesting and important reminder as an investor, you must rent an office in advance – it's quite wired however this is the regulation and you need to follow up! The another thing is that the office can't be residential building and can't be virtual address either! For that reason, make a sure that the owner is clear on this point and the local government office allows to register business in this office. Ask the owner of the to put into the contract the note claiming that it has been checked with local authority approving the vacancy.
Before you decide to incorporate a company make sure that you really understand to the Chinese environment and your consultant (company helping you to incorporate WFOE) or solicitor understands you. There is quite a lot of interpretation in regards to company formation, please, make sure that you and yours management are aware of every situation applying for your venture in China.
If you wish to open up a company in HK or in UK, it will take 24 hours however China is different jurisdiction carrying a lot of burdens (and much less costly) which need to be followed – the incorporation process might be found here.
Why to set up company in Hong Kong and use it as holding for Chinese company? Read more here.